Announcment
Guest feedback
April 3
Today I am happy to announce the release of an exciting (and much requested) new feature ... guest feedback. Now any website visitor can leave feedback on your website without needing a PageProofer account. Site visitors can click to leave feedback on your website pages with automatic page screenshots.
When 'guest mode' is enabled on your PageProofer site, non PageProofer users will see a 'feedback' button in the corner of your website. Guests have the option to leave feedback about a specific element on the page or the entire page. A screenshot is automatically added to each note. All the guest needs to do is enter their note and email address and then hit 'Send Feedback'. Guests can not see their previously created notes or notes created by anyone else.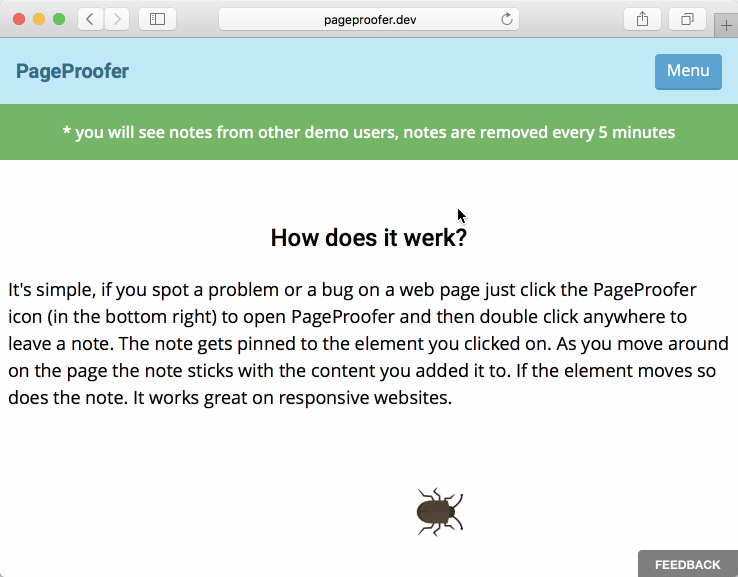 A new section on the site dashboard allows authorized users to see the guest feedback on the 'Feedback' tab. They can review the note and they have the option to either move the feedback to a normal PageProofer note and assign it to someone or ignore the feedback. All new feedback items are also automatically sent to any integrations setup for a site.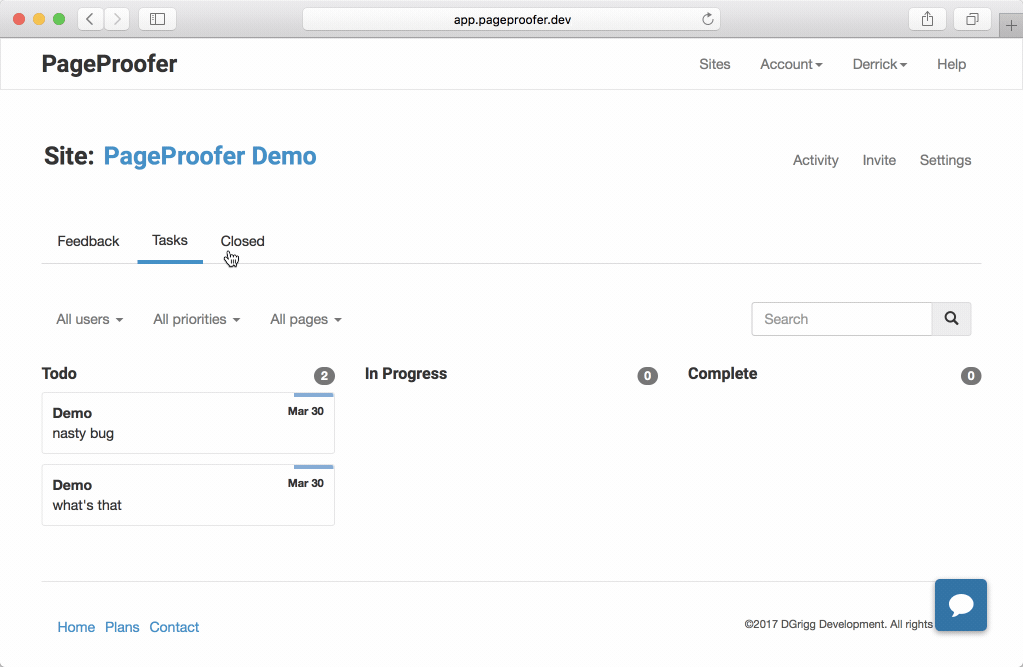 Three new options have been added to the site setup in PageProofer.
Who can see PageProofer on your website, only registered users, everyone, or no one. If you select everyone and your subscription does not allow guest feedback website visitors will see the standard PageProofer logo button in the corner. Clicking it will reveal a sign in window. If your subscription has guest feedback (all Agency and above plans) website visitors will see the new 'Feedback' button.
A color theme for the PageProofer button and tool, either dark or light. It's best to use the theme that contrasts with your website so the button is visible.
Who should notes be assigned to as they are created. Guest feedback will always be assigned to the selected user. Normal notes will default to the auto assigned user but the person adding the note has the option to select any other user or themselves.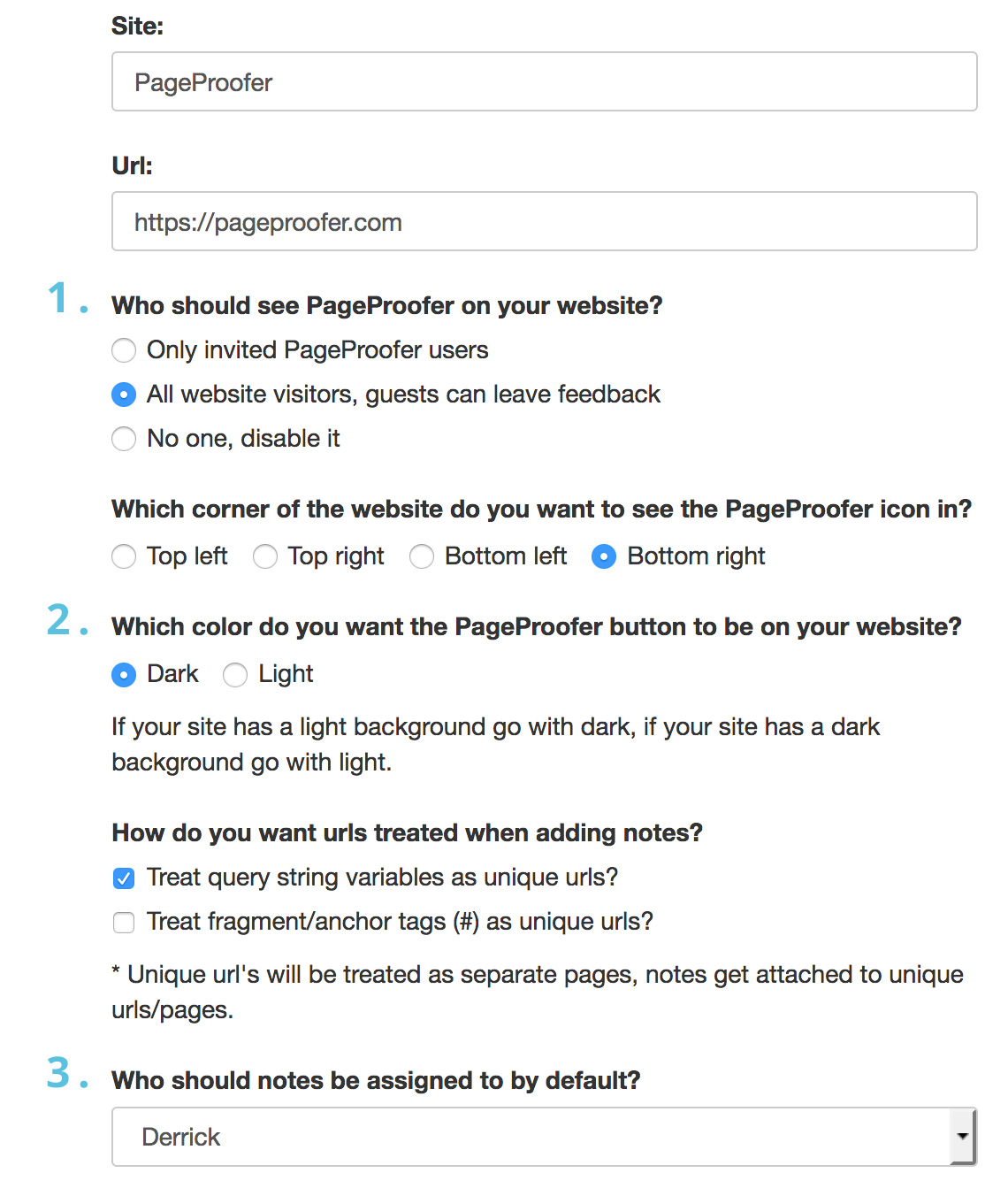 The guest feedback feature is available on the Agency and Enterprise subscriptions. I'm looking forward to hearing how this new feature improves your feedback and bug tracking processes.
PageProofer makes it simple to manage visual feedback.