Announcment
Help Scout Integration
April 19
PageProofer is excited to announce it has released an integration for Help Scout. Now teams that use Help Scout to manage customer support can collect feedback directly from their website. If anyone notices an issue on your website your customer support team can be notified instantly. With the Help Scout integration as notes are added in PageProofer they become messages in your Help Scout mailbox. 
As notes are added in PageProofer, the note, browser details, screenshots, attachments and a link to the note are sent to your Help Scout mailbox. Any comments added in PageProofer are added to the message thread in Help Scout. With two way data sync, comments and status updates are kept up to date in both systems to keep everyone on the same page. Email replies to your Help Scout message are even captured and added onto the PageProofer note comments.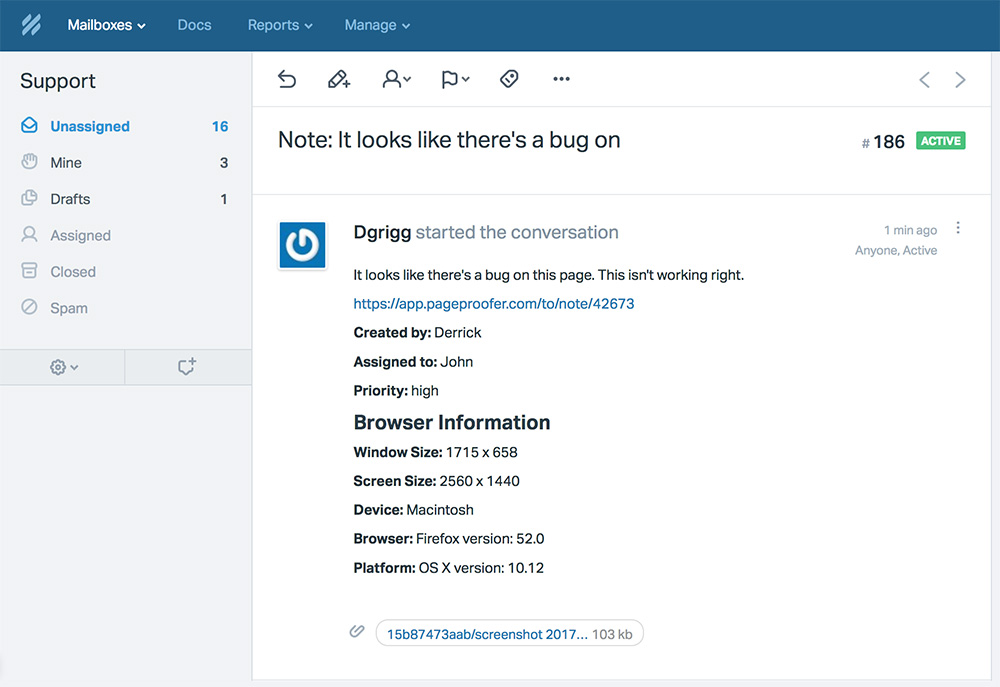 The setup only takes a few clicks, just sign into your PageProofer account and go to the site settings to setup a Help Scout integration.
PageProofer makes it simple to manage visual feedback.