Announcment
Jira Integration Added
November 22
PageProofer is excited to announce it has released an integration with Jira. Jira is the defacto standard for bug trackers used by a huge number of software development teams. Many PageProofer users have been asking for a way to integrate PageProofer into their Jira workflow. Now you can have your PageProofer notes added as issues in your Jira system so everyone on your team can see what feedback and issues are occurring on your website.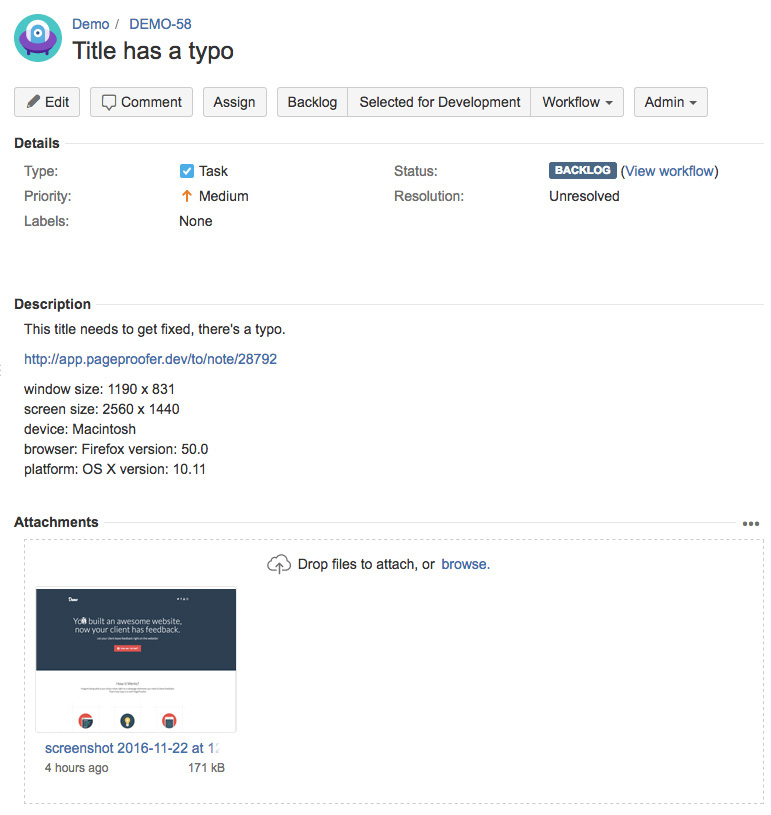 If you want to setup Jira integration with your PageProofer account you can use this easy guide.
PageProofer makes it simple to manage visual feedback.