Case Study
Case Study - Conversion First Marketing
November 29
This is the first in a series of case studies showing how different companies are using PageProofer to improve their services, make work easier for their internal teams and keep their customers happy.
How a local SEO expert uses PageProofer to stay ahead of the competition
We asked Tyler at Conversion First Marketing a few questions about how his team is using PageProofer.

Before we dive into the Q&A let's give a little background on Conversion First Marketing. They have been building and optimizing business websites since 2010. Tyler's team helps businesses engage with their search and social marketing opportunities. What makes them unique is that they let their clients learn SEO while "looking over their shoulders" to see how the pros do it.

What were you using to manage feedback before PageProofer? How was that working out?
We were using email, hand written notes, meeting recordings and screenshots. It was horribly inefficient and a significant time cost.
How does PageProofer fit into your design and development processes?
For us, the most important thing was finding a lightweight, low cost solution that fit neatly into our existing systems. Pageproofer was a perfect fit for our workflow in Basecamp and when we moved over to Asana.
Do you use PageProofer internally or do you use it with your external clients and partners?
About 95% of our usage is internal, but we have shared it with clients for some of our larger projects.
How does using PageProofer make your job/projects easier?
#1 - our clients love it. Every website build includes revision meetings via webinar with the client, and they can see their change requests make it directly onto the site for our team to complete. I rarely finish a meeting without the client praising the PageProofer software. Often, before the meeting is even over, the team has been able to accomplish most of their revision requests. This saves us from costly follow-up meetings, confusing tasks communication, launch delays and missed details.
"PageProofer has been essential for our SEO first website redesign process. We, literally, could not hit our current price points without the streamlined revisions process PageProofer gives us. I'd highly recommend it to any web developers or SEO companies."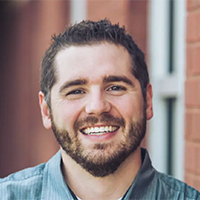 Tyler @ Conversion First Marketing
PageProofer makes it simple to manage visual feedback.