Free 15 day trial.
Sign up today, no obligations, no credit card required.
Get 2 months free 💰 with any yearly subscription!
Free 15 day trial

Unlimited website usage

Unlimited screenshots

Unlimited file attachments
Unlimited storage

3rd party integrations

Personal customer support
FAQ's
Why is there no free plan?
We want PageProofer to be around for a long time and we want to be able to afford to work on it and support it. That's only possible if it can pay for itself.
How does the free 15 day trial work?
Register without a credit card and you automatically get a free trial account. At any time during your free trial simply upgrade your account to any paid subscription and your new subscription is instantly available. Your trial period ends when you upgrade your account.
Can I change my plan?
You can easily change your plan in the account section. Sign in, click the 'Account' link, and select the plan you want. Your account will be prorated to reflect the change in plan price. Upgrades take place immediately. Downgrades take place at the end of your current billing period.
Who owns my data?
You do. We claim no intellectual property rights over any data you create, share or provide using PageProofer. For more information read our privacy policy and terms of service.
Do I need a contract?
No. Once you sign-up, your credit card will be billed monthly or annually (depending on the plan) automatically. You can cancel at anytime with no questions asked. If you decide to cancel, you will be billed for the current period and then your subscription will be closed.
Is there special pricing for non profits?
Yes, we offer a 25% discount for non profit organizations. Email support@pageproofer.com for more details.
How can I pay?
We accept Visa, Mastercard and American Express. Payment processing is handled by Stripe on their secure servers. All payments are in US funds.
I have a question
Feel free to contact us and we will answer any question you have.
Terms & Privacy Policy
Free feel to read our terms of service and privacy policy.
Why are Canadians so nice?
There are multiple reasons, I prefer to think it's because of the maple syrup.
"We've just started using PageProofer and really dig it. We're super glad to have signed up!"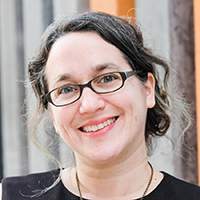 Jodi @ Creative Pickle
"PageProofer is a fantastic tool for our development toolbox. It eliminates the need for multiple spreadsheets and pdfs to track change requests, and gives us and our clients one simplified point for feedback creation, tracking, and sign-off."

Joe @ Atomic Mouse