You can use PageProofer to collect feedback from any visitor to your website. It's the perfect way to collect feedback from a larger audience.
When you have guest feedback enabled in PageProofer, anyone who visits your website will see a 'Feedback' button in the lower corner. They can click the button and leave some feedback about that page.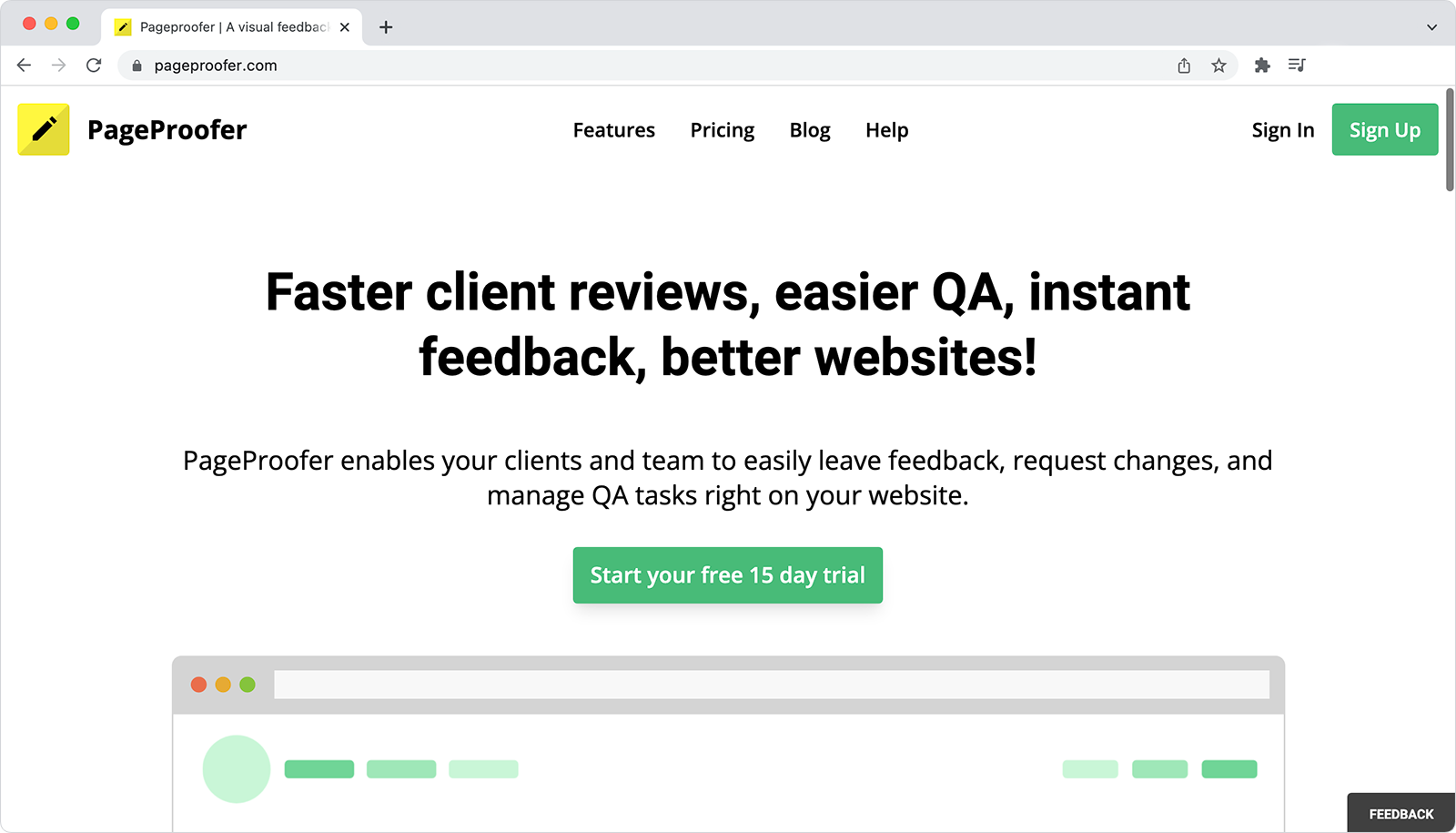 What Can Guests Do?
Leave feedback
Attach screenshots, videos and files
View their previous feedback (optional)
Add comments to their feedback (optional)
Receive email notifications on their feedback


What Can't Guest Do?
View notes and feedback from other users and guests
Change the status of feedback
Assign feedback to a user
Delete feedback
View the project dashboard
Setup
In the site settings (accessed from the PageProofer site dashboard) you have the ability to manage how guests can use PageProofer on your website. You can:
Allow guests to leave feedback
Allow guests to view their feedback

If you enable the option for guests to see their feedback, they will receive an invitation from PageProofer to create a guest account after adding their feedback. Once they have enabled their guest account they will be able to view their feedback, add comments and receive email notifications.
The guest feedback option is available to any PageProofer account with a Team or higher subscription.