User Roles
Users fall into two categories, team and clients. Team users are your internal users. Clients are your external users. You can learn more about the user roles here.
Users can be assigned one of three different role types: Administrator, Member or Client.
Administrators have full access to change settings, add sites, invite users and update billing info. Admins also have all the feedback abilities that Members have. 
Members can view and manage all site feedback and notes and access the site dashboard. They can create notes and comments and lock them for team use only. 
Clients can leave feedback, view their own notes and comments, and access the site dashboard. Clients can also be given permission to view the notes of other users (via the site settings).

Managing Users
You can quickly add, manage and remove users on your PageProofer account in the Account/Users screen (only available to Admin users). 
When you invite new users you can set their user role and select the site(s) they can use PageProofer on.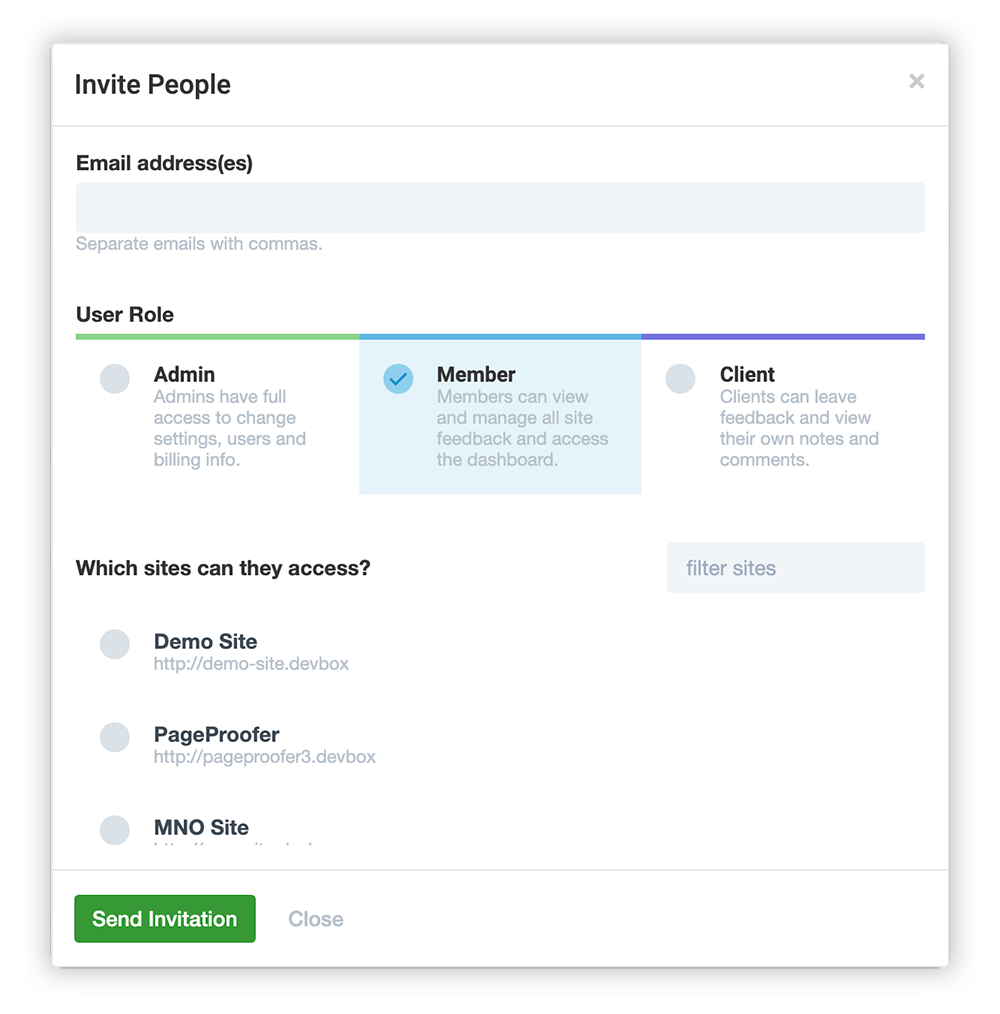 You can easily change a user's role and resend activation emails from the main user list.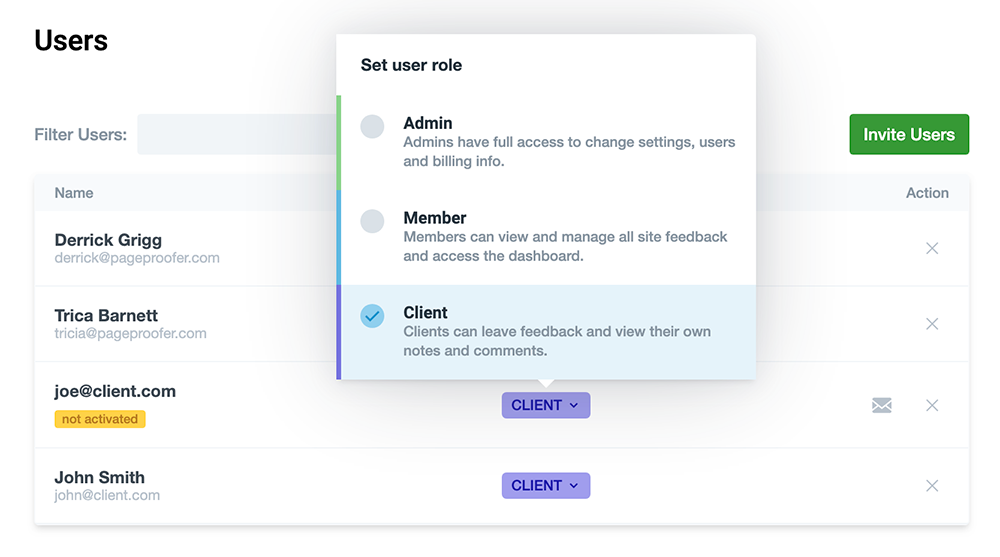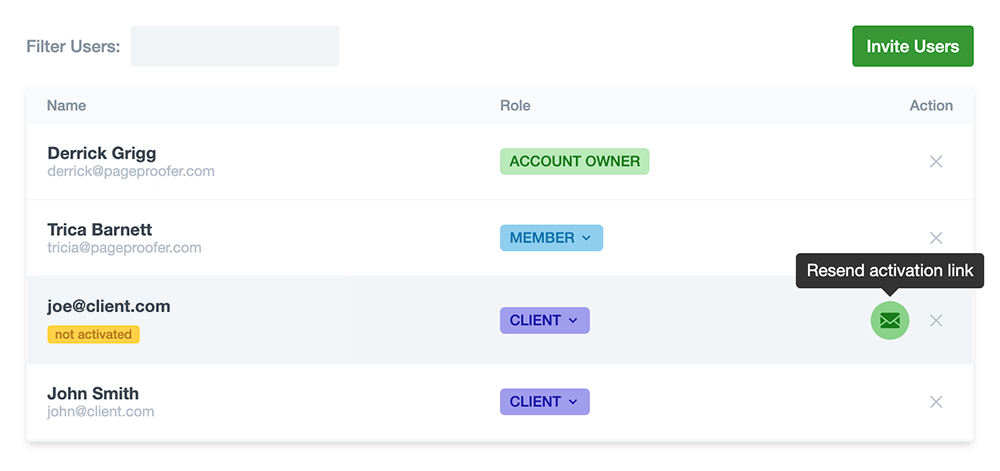 Client Access
Client users can be restricted in how much feedback (notes and comments) they can see, learn more here.