Users can be assigned one of three different role types: Administrator, Member or Client.

Administrators have full access to change settings, add sites, invite users and update billing info. Admins also have all the feedback abilities that Members have.
Members can view and manage all site feedback and notes and access the site dashboard. They can create notes and comments and lock them for team use only.
Clients can leave feedback, view their own notes and comments, and access the site dashboard. Clients can also be given permission to view the notes of other users (via the site settings).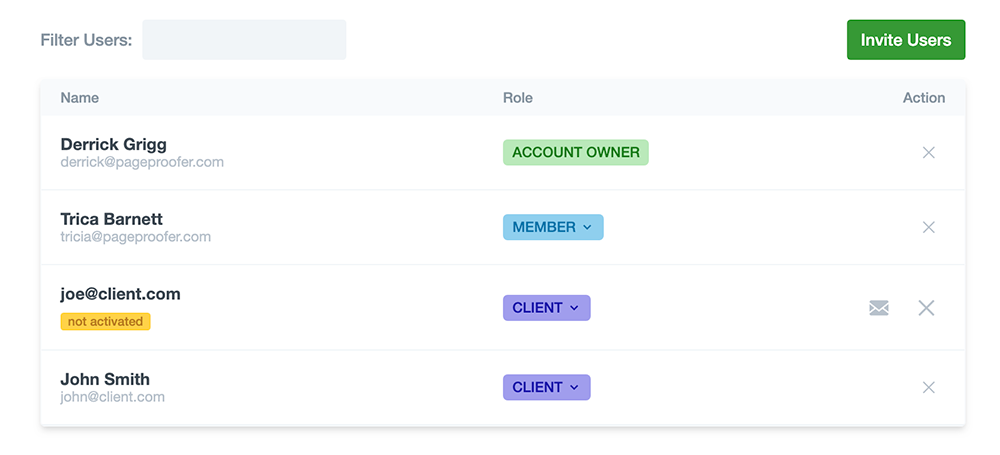 User Categories
Users fall into two categories, team and clients. Team users are your internal users, employees, contractors, the people responsible for handling feedback, fixing issues, etc. Clients are your external users. They could be people who have hired your company to build them a website or they could be internal company users that don't need full access to all the notes and comments.
Team Users
Team users are 'Account Owners', 'Admins', and 'Members'. Team users can see all the notes and comments for any site they are given access to.


Client Users
By default clients can only see their own notes (either notes they create or notes they are assigned to) and all comments on their notes.
Allowing Clients to see all notes
Clients can be given the ability to see all notes via the 'See other users notes' option in the Site Settings.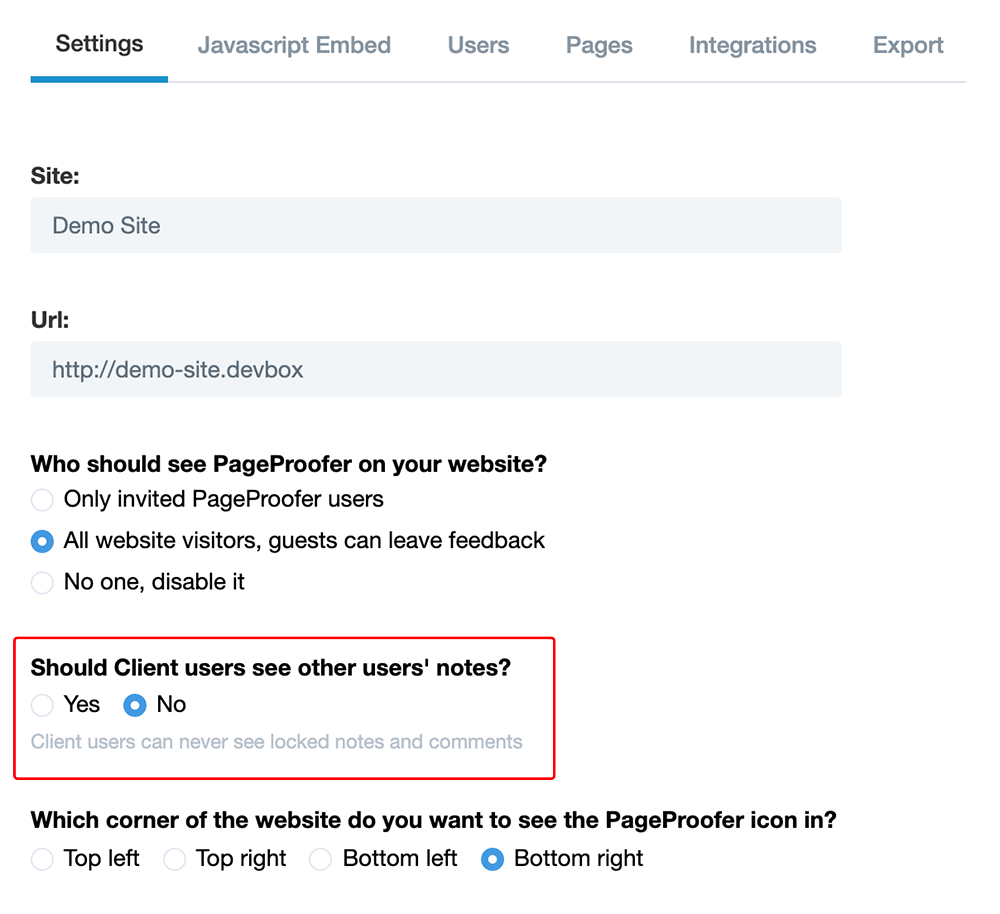 Locking notes and comments
When leaving a note or comment, a team member may want to prevent your client users from seeing the note or comment. Click on the lock icon Inside the text box to change the lock setting.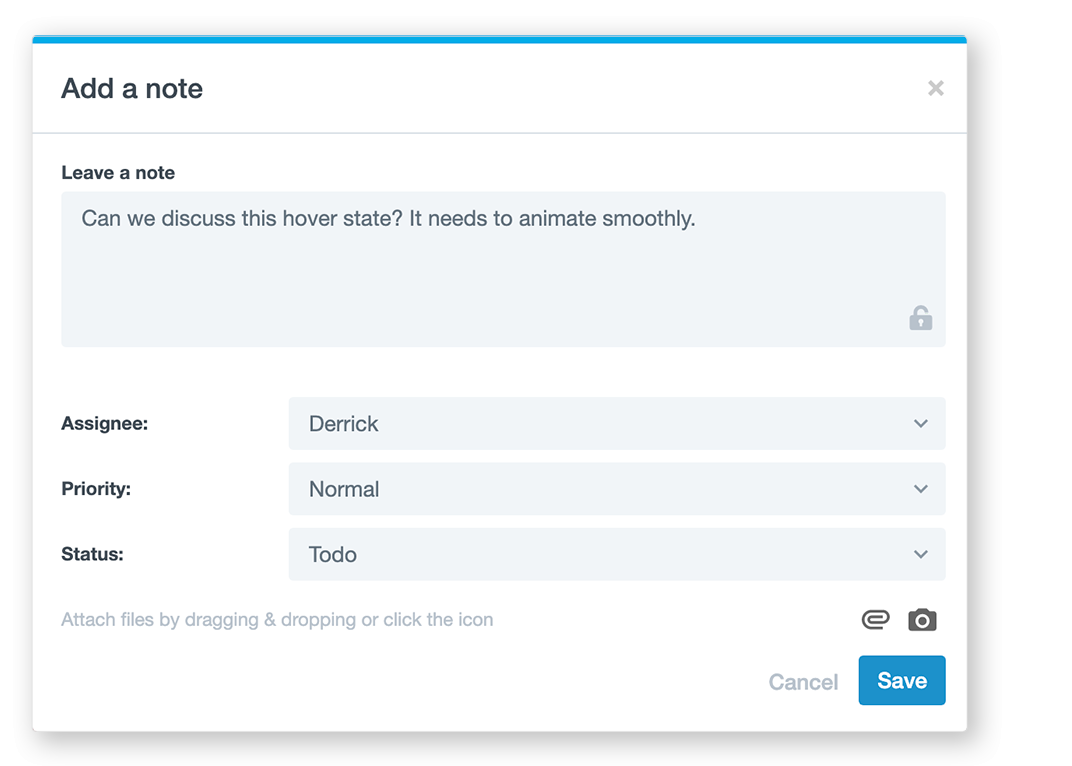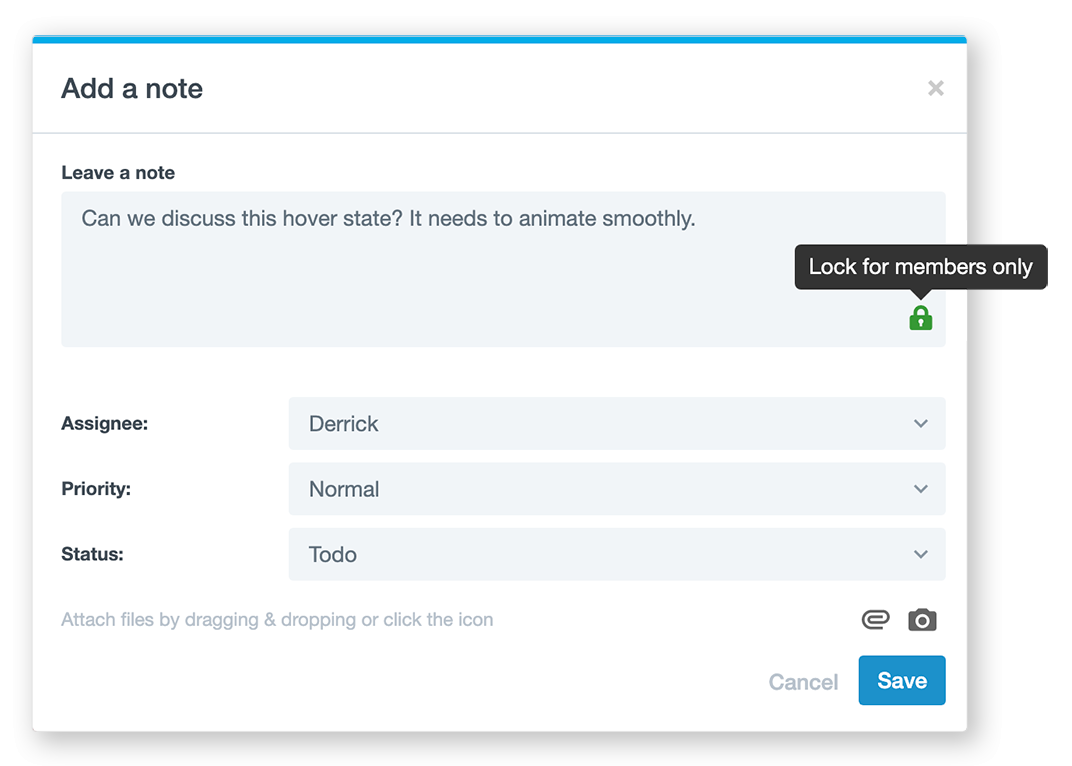 When a note or comment has been locked, only team users (Admins and Members) can see the note/comment. The lock overrides any Client setting on that particular note. A note can be left visible to Clients while individual comments are locked or the entire note can be locked.
To change the lock setting, the note/comment author can edit the note and toggle the lock option.
In the dashboard and on open notes you can easily see the locked status on notes and comments (the grey lock icon).